Chair Massage.
Sprout Bodyworks is now offering on-site chair massage services to Midcoast Maine. Massage chairs provide therapists with quick and easy set-up and the ability to work within a limited amount of space, break rooms, conference rooms, offices, etc.

Why Massage in the workplace?

You probably spend more time every week working than doing anything else. We live in a culture that celebrates hard work and yet views self-care as a luxury. Over work can lead to physical and mental strain on our bodies that lead to injury as well as disease. Massage can help us to reduce this strain by:
Decreasing pain - muscle stiffness, fatigue, limitations in range of motion, joint pain.

Enhanced immunity - through the increase of lymph circulation.

Decreased anxiety

Improved sleep // Energy level // Reduced fatigue

Decreased Headaches

Increased recovery time from injury/surgery

Decreased stress

Rates.

$1/minute
($60/Hour // 15+ minute suggested length of session)
A minimum 2 hour service time commitment is required.

Packages.

Employee Paid - Massage recipients pay therapist directly for services rendered.

Employer Paid - The company is directly invoiced based on the length of time that the therapist is reserved for.

Employer Subsidized - The company is invoiced a subsidized amount based on the total length of subsidized services.

Powered by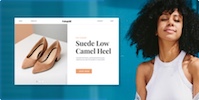 Create your own unique website with customizable templates.