Frequently Asked Questions

What is Shiatsu?
Shiatsu is a Japanese bodywork modality rooted in Chinese Medicine. Using the same energetic meridians and points as an Acupuncturist, the practitioner works to clear energetic blockages that lead to imbalances in the physical and emotional body. Shiatsu differs from traditional massage in a variety of ways, generally the recipient is fully clothed and there is no use of oils or lubricants. The practitioner focuses on points using fingers, hands, and elbows, and there is little to no stroking as in Swedish massage. Shiatsu is an excellent option for those dealing with chronic pain, clients who may have a contraindication for massage, or those who may be new to bodywork and touch.
Do I have to get naked!?!
Absolutely not! This is YOUR massage! You are welcome to disrobe to whatever level you are comfortable at. Full snowsuit with hat and goggles? Bring it on! I have worked on all sorts of people in all sorts of states of undress, it is more important that you are comfortable and relaxed than disrobed. I ALWAYS practice professional and appropriate draping!

Does it hurt?
I hope not! Massage is supposed to be something you enjoy, not tolerate! Please communicate with me how much pressure you want. Different bodies need different things at different times, so please be an advocate for yourself. I offer everything from deep elbow pressure to light energetic point work.

Define FULL BODY MASSAGE?
A full body massage generally includes head and neck, limbs, abdomen, and back. Any of these areas can be excluded to suit your comfort level, and you are also welcome to prioritize the places that you really enjoy!

Powered by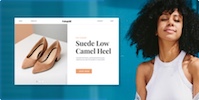 Create your own unique website with customizable templates.