Services.
Sprout Massage // Alison simply defines her style as "energetically charged deep tissue massage" (depth of pressure is defined by the client). She focuses on slow work that melts away layers of tension, adhered tissue, and trigger points, leaving the body renewed and energetically balanced.
Alison has received certifications in Zen Shiatsu, Reiki I & II, and Deep Massage, and is constantly adding to her practice.

Hot Stone Massage // Once considered a spa gimmick, Alison has found this modality to be highly effective and integrate well with her massage style. Warmed Basalt stones are intentionally placed along the body, melting away surface tension and adhered tissue, allowing access to deeper levels of structure and energetic pathways.


Availability.
Tuesday - Saturday 10am - 6pm
**Other scheduling may be available.

Rates.
Sprout Massage
60 minutes // $65
90 minutes // $90

Hot Stone Massage
60 minutes // $80
90 minutes // $105

Gift certificates available // Shop Online!
Sprout happily accepts cash, check, and all major credit cards.
​




Powered by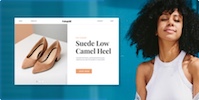 Create your own unique website with customizable templates.